Travel Mugs
Order funny weed/marijuana 4:20 design travel mugs online in a variety of styles.
---
420 Leaf Design Travel Mug
Be in style when you're on the go with our stainless steel travel/commuter mug.
---
Pot Leaf Stainless Steel Travel Mugs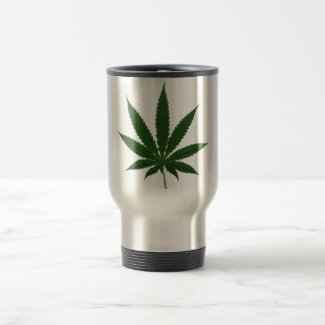 This spill-proof commuter mug has a removable plastic top.
---
Best Bud Mug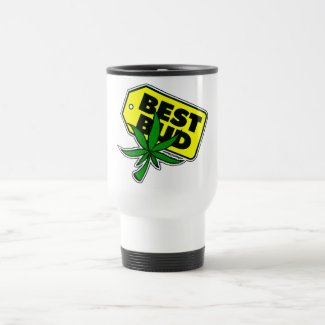 Funny stylized logo. Available in your choice of white (as pictured) or bare steel.
---
Tribal Leaf Travel Mug
Flaming pot leaf graphic. Available in your choice of white (as pictured) or bare steel.
---
Rainbow Peace Marijuana Leaf Art Mug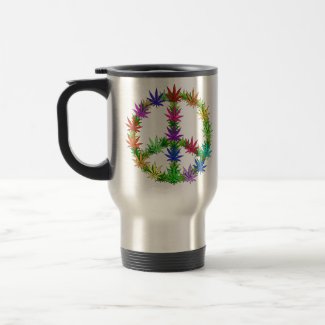 Celebrate peace, equality, and help promote the legalization of medical marijuana with rainbow pot leaves in the shape of a peace symbol.
---
Peace Love Weed Travel Mug
A peace sign, heart, and a green marijuana leaf. A great gift for someone who wants to legalize marijuana.
---
I Scored High On My Drug Test Mug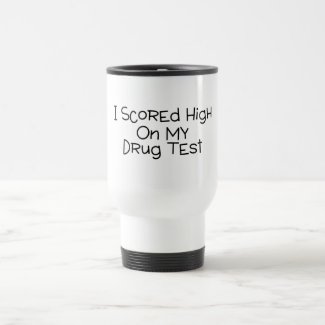 Funny stoner travel mug available in your choice of white or bare steel.
---
Wake and Bake Ceramic Travel Mug
Keep your beverage hot or cold for extended periods of time with our insulated stainless steel travel mug. Double-wall vacuum insulation technology helps maintain temperature.
---
Out Of Bud - Life Is Crap
This design available on men's and women's T SHIRTS, SWEATSHIRTS, HOODIES, COFFEE MUGS, TRAVEL MUGS, and iPHONE CASES.
---
Obsessive Cannabis Disorder Insulated Travel Mug
Durable Stainless Steel. Top handles make it easy to carry when you're on the go.
---
Many more styles >> Weed Travel Mugs at Zazzle
---