Marijuana Throw Pillows
The perfect complement to your couch, these decorative marijuana/cannabis pillows will make you the envy of the neighborhood.
Most styles available in several sizes.
---
Pot Leaf Pattern Decorative Throw Pillow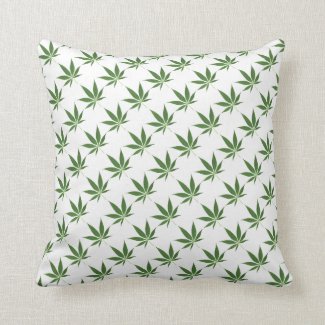 Available in several sizes.
---
Sweetleaf Dreams Pillow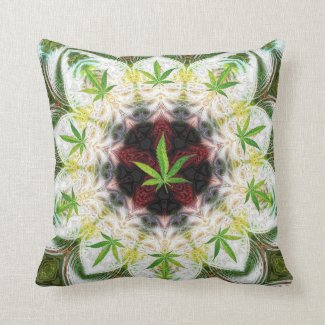 Pillow with pot leaf mandala on it.
---
I'm not as think as you stone I am pillow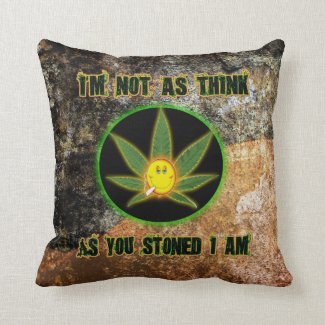 A POT SMOKING SMILEY FACE, POT LEAF ON A COOL BROWN AND CHOCOLATE BROWN BACKGROUND.
---
Green Glow Pot Leaf Throw Pillows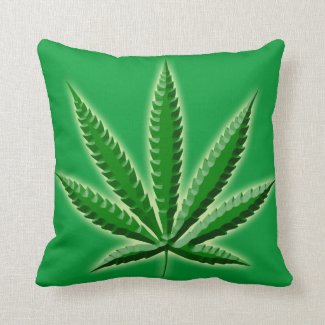 Sizes 16"x16" (square), 20"x20" (square) and 13"x21" (lumbar pillow).
---
420 Note Pillow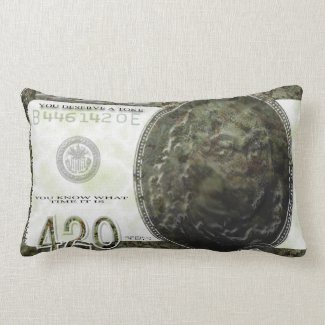 Cannabis Art Design By GrilledCheesus.
---
Marijuana Leaf with Stainless Steel Effect Throw Pillows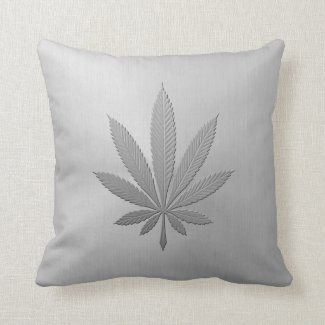 This unique design features a large symmetrical marijuana leaf. Metallic textures and grey colors gives the pattern the look of being made out of polished metal. The pot leaf sits on a stainless steel background which creates a polished industrial finish.
---
Cannabis Throw Pillow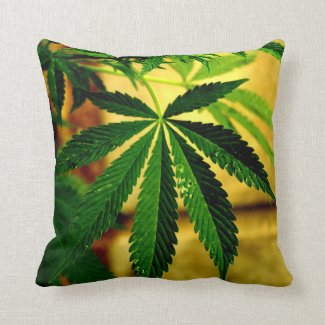 ---
Rainbow Peace Marijuana Leaf Art Pillows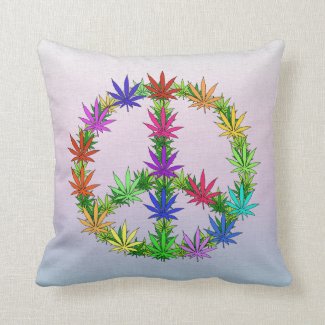 Celebrate peace, equality, and help promote the legalization of medical marijuana with rainbow pot leaves in the shape of a peace symbol.
---
Rainbow Pot Leaf Throw Pillow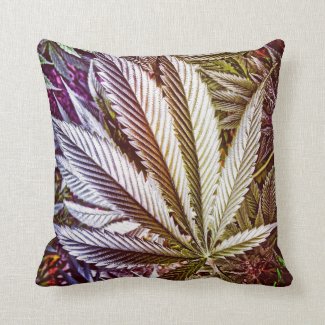 Fabulous foliage.
---
420 Pro Marijuana Pillow
"100% Natural - Nature's Gift"
---
Paisley Marijuana Leaf Art Pillows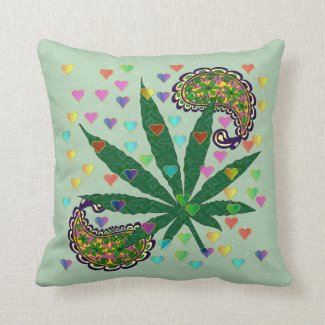 Multicolored hearts and paisley with a textured green marijuana leaf is an artistic and colorful way to promote the legalization and decriminalization of marijuana.
---
Candid Kush Throw Pillow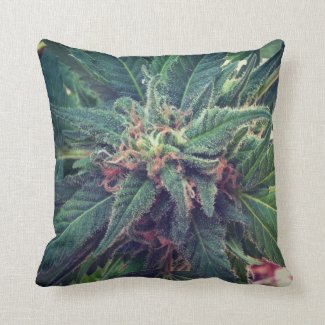 Close-up photo of sticky buds.
---
Mellow Yellow Pillow by My 420 Art
Pillow with Mellow Yellow Pot mandala on it.
---
Reefer Madness Poster Throw Pillows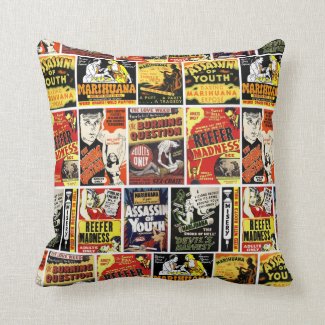 Drug hysteria vintage poster designs professionally digitally remastered by Libertymaniacs.
---
Many more styles >> Weed Pillows at Zazzle.
---