Marijuana Speakers
Order Marijuana/Cannabis design Doodle Mini Speakers online in a variety of styles. The OrigAudio Doodle 2.0 speaker is a light and durable hard-plastic speaker with a vibrantly printed fabric face cover and kickstand for easy propping. Powered by a built-in rechargeable lithium-ion battery that lasts for 10 hours or via USB cord (included), the Doodle speaker has a 3.5 mm. headphone jack that is compatible with any standard music device. Turn up the volume on these fun little speakers and take your music and style anywhere!
---
Pot Leaf Doodle Mini Speaker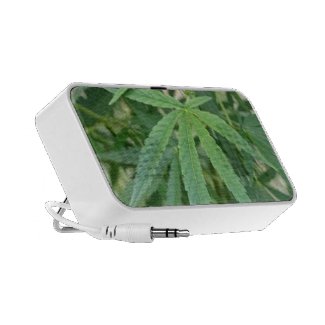 Close-up photo of leaves on a marijuana plant. Dimensions: 4.5" L x 2.5" W x 7/8" D; 9.6 ounces.
---
Marijuana Leaf Fractal Design iPod Speakers
Works with ANY standard 3.5 mm. headphone jack audio product
---
Pot Leaf Portable Speaker
---
Marijuana Leaf with Stainless Steel Effect PC Speakers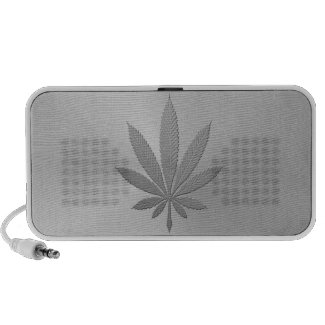 This unique design features a large symmetrical marijuana leaf. Metallic textures and grey colors gives the pattern the look of being made out of polished metal. The pot leaf sits on a stainless steel background which creates a polished industrial finish.
---
Pass The Joint Notebook Speaker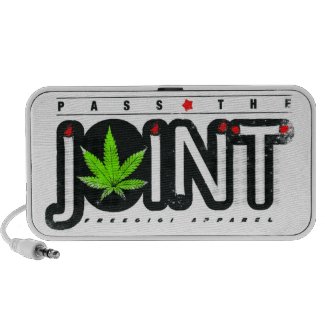 For those weed heads out there.
---
Peace Love Weed iPod Speakers
Pretty peace sign, heart, and a green weed leaf. A cute gift for someone who supports marijuana legalization.
---
Skull High Speakers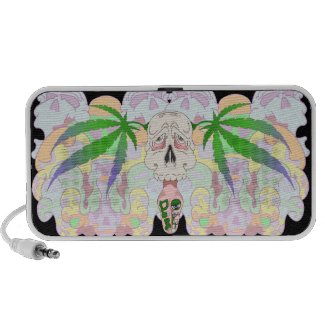 Blast tunes while blasted on the 420 couture.
---
Collection of Cannabis Leaves iPod Speaker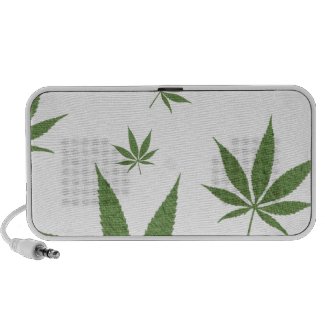 ---
Many more styles >> Weed Doodle Speakers at Zazzle
---