Marijuana Coffee Mugs
Order funny weed/marijuana/cannabis design coffee mugs online. These make a great gift for your favorite pot head.
---
Pot Leaf Ringer Mug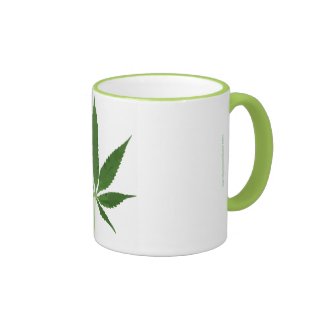 White coffee mug with green rim and handle.
---
Kush College Coffee Mug
"Institute of Higher Learning"
---
Herblife Coffee Mug
Has a large handle that's easy to hold and comes in 11oz and 15oz sizes. Dishwasher and microwave safe.
---
Think Green Mug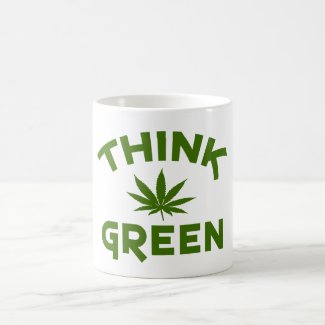 Choose style & Color.
---
All Natural Organic Coffee Mug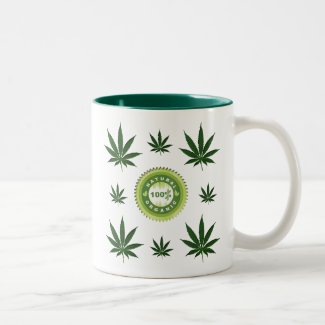 100% Organic, All Natural, Mother Nature! Awesome graphics and text make this one perfect.
---
Vegetarian Cannabis Pot Leaf Mug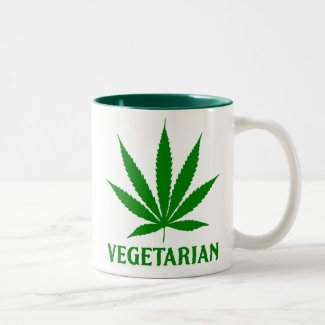 ---
Bong Jesus Coffee Mug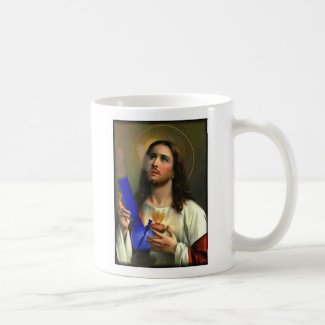 A favorite from our St. Pat's limerick edition, when students were prosecuted for a banner that read "bong hits for Jesus":
---
Medical Marijuana RX Symbol Mug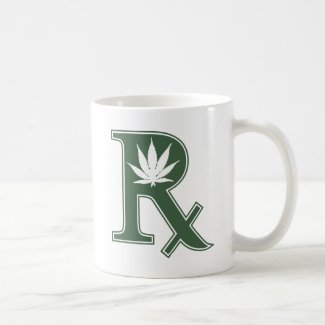 Cannabis leaf Within Medical RX Symbol
---
Wake and Bake Mug
The perfect size for your favorite morning beverage or late night brew.
---
(this is marijuana mugs Page 1)
MORE >>> COFFEE MUGS | COFFEE MUGS PAGE 2
---
Many more styles Weed Mugs at Zazzle
---