BUTTONS
Order Marijuana/Cannabis/Pot Leaf design pins and buttons online in a variety of styles and sizes.
---
Have A Nice Jay Button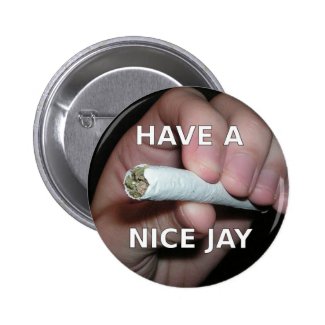 Pass that joint! Round button available in your choice of several small and large sizes.
---
Legalize Me Button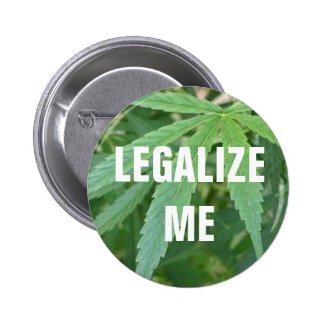 Show your support for marijuana legalization with this button available in five sizes.
---
Ying and Yang Button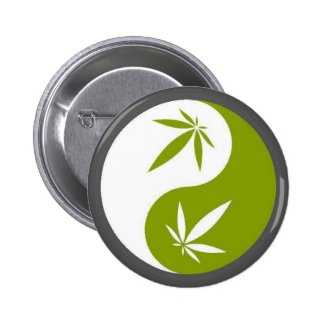 Classic yin-yang symbol stylized with marijuana leaves.
---
"Vegetarian" Pot Leaf Buttons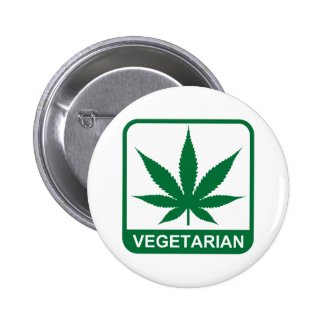 International symbol parody.
---
Floating High Bear Pin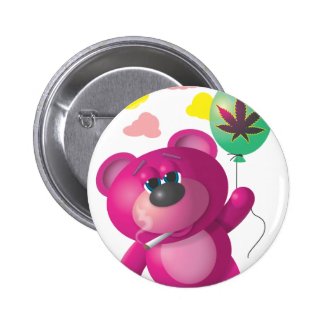 Design By Pot Skinz LLC.
---
Marijuana At Least It's Not Crack Pinback Button
Retro wise guy image.
---
Legend of Graysmoke Button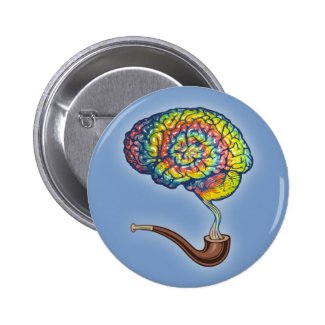 A colorful, tie-dyed human brain rising in smoke from a wooden pipe.
---
Wake And Bake Retro Lady Grey Plaid Button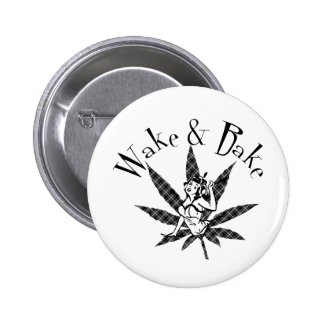 Retro humor "Wake & Bake" Lady & Pot Leaf in grey available in lots of different colors and printed on hundreds on clothing, gift and novelty items. Legalize!
---
4:20 Leaf Button
Do you know what time it is?
---
Hello I'm Stoned Funny Nametag Button
Five sizes from 1.25"-6" in diameter.
---
Don't Panic It's Organic Marijuana Gift Buttons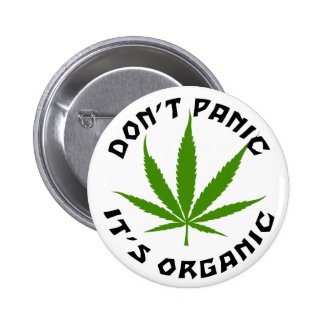 ---
Best Buds Button
Text reads "Best Buds" with buds of cannabis.
---
All seeing eye pinback button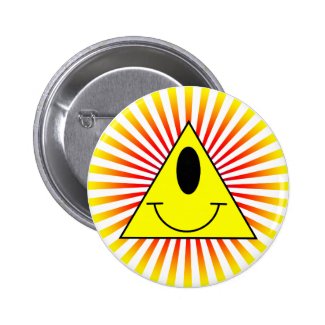 Use this cool button to place your all seeing eye where ever you want it.
---
Marijuana Leaf Buttons
Plain and simple design gets straight to the point.
---
Highway 420 Mini Button
Add fun accents to jackets, backpacks, or mix 'n match our Mini Buttons.
---
Medical Cannabis Happy Face Pin
Express yourself! Pin on our attention-grabbing buttons. 2.25 inch diameter.
---
Obsessive Cannis Disorder Button
Pin on our oversized button and your message can't be missed. 3.5-inch diameter.
---
Many more styles >> Weed Buttons at Zazzle and Cannabis Pins at CafePress
---